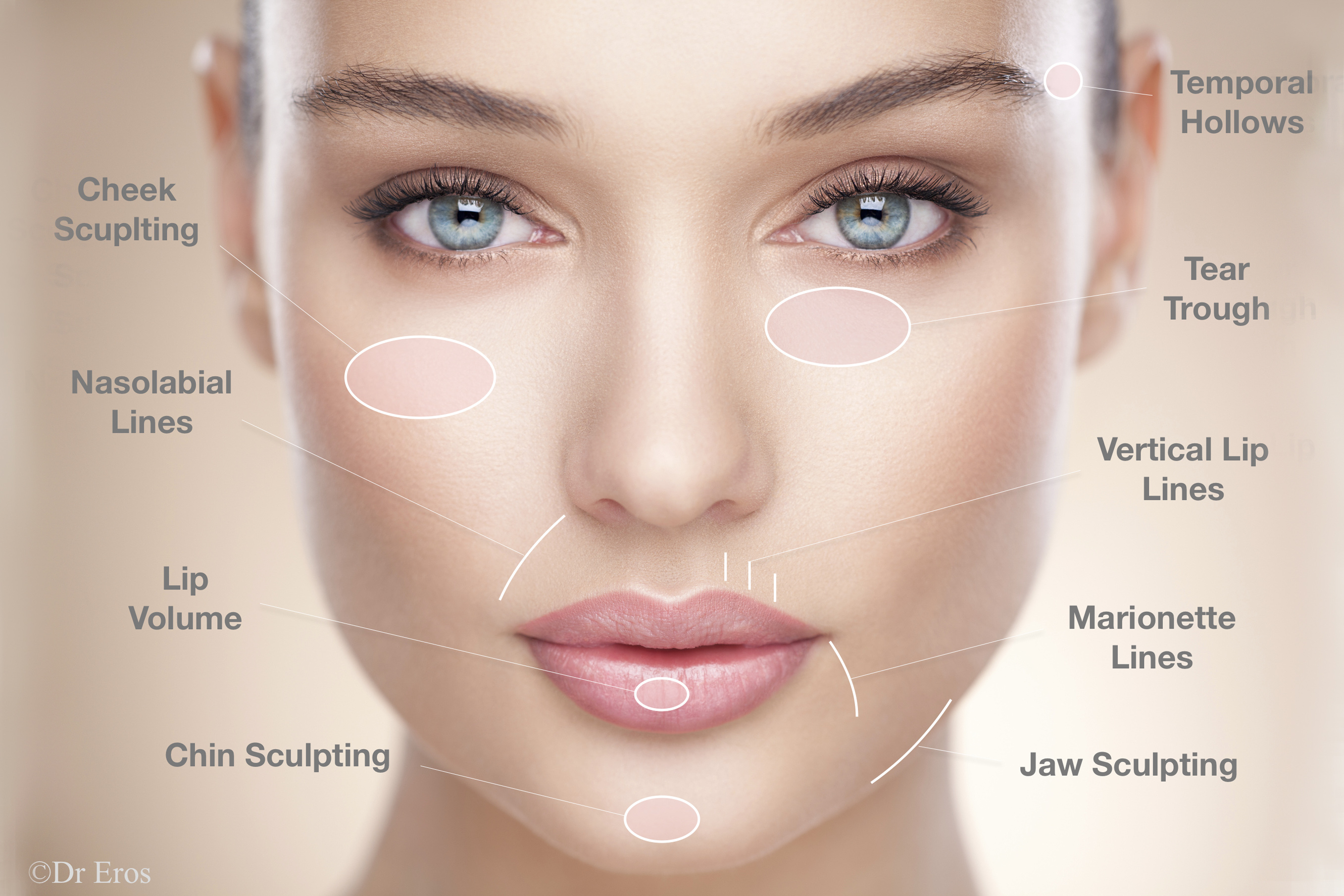 Restoring lost facial volume
Injecting dermal fillers into depleted areas of the face can help restore volume and create a more youthful appearance without the need for surgery. Having a detailed understanding of facial anatomy and the ageing process is vital in the correct use of these products.
Dr Eros believes in a conservative understated approach with using dermal fillers in keeping with his ethos of natural beauty. Areas of the face where dermal fillers can be used to great effect include:
UPPER FACE: Temple/temporal hollowing, Tear trough (under eye) area
MID FACE: Nasolabial lines, Cheek filler, Lip volume and symmetry
LOWER FACE: Marionette lines/ jowls, Perioral lines (fine mouth lines around the mouth), increase chin volume / projection, improved jaw line.

Preparation instructions before your treatment
We recommend that all non steroidal anti inflammatory (NSAIDs) medication including aspirin, nurofen, advil etc as well as fish oil supplements be avoided for 10 days prior to procedure. Patients should also refrain from alcohol the day prior.